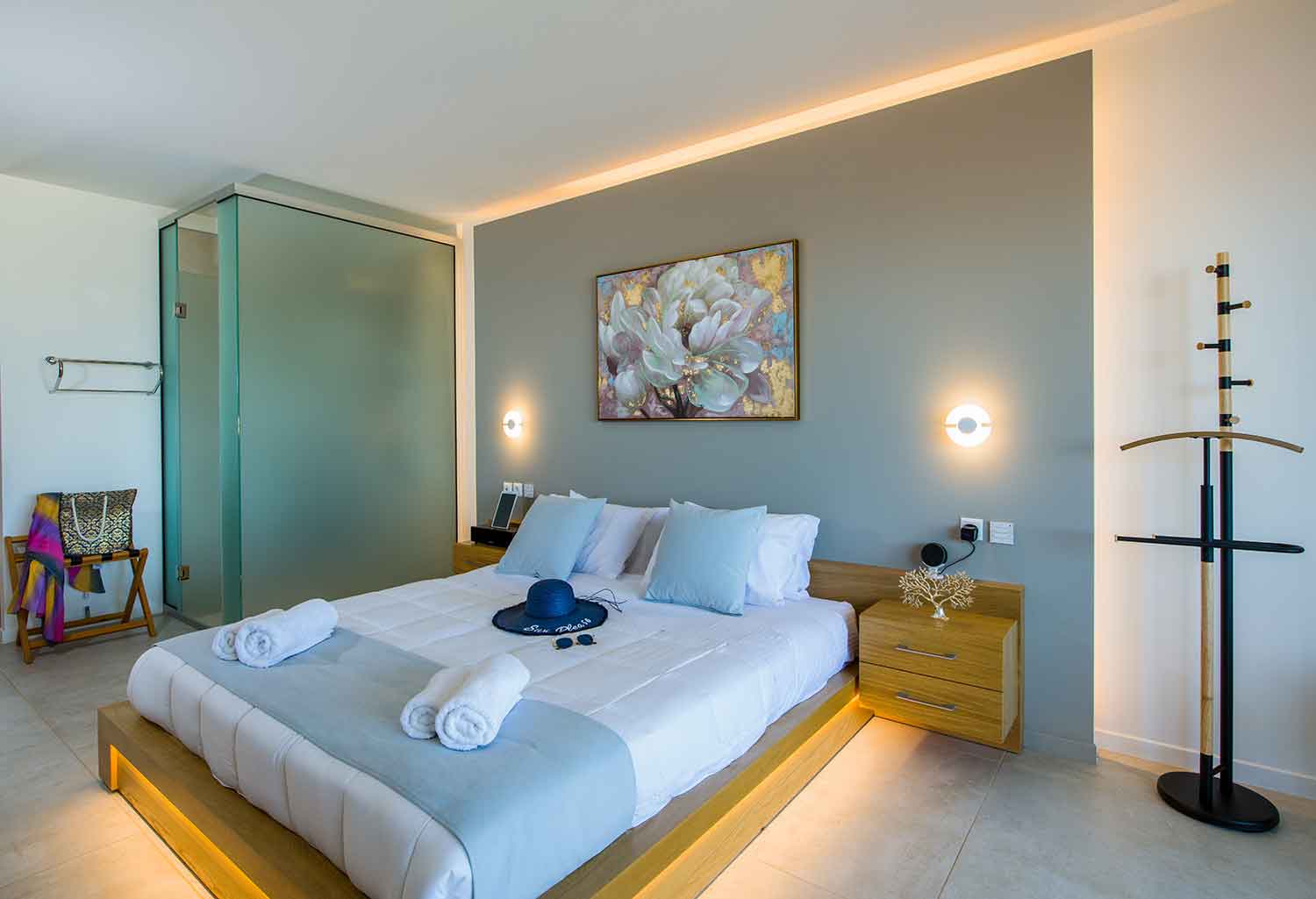 Room Details
The spacious Executive Suite is equipped with handmade furniture and features rich in-room entertainment, Smart Room Controller, Satellite TV, music channels, Tablet, Free Wi-fi and individually controlled A/C unit.
The main technological feature in this room is the use of the virtual assistant Alexa.
A mini fridge, Nespresso coffee machine and kettle are available in the small kitchen area.
En-suite bathroom with rainfall shower. Τwo washbasins which are located inside the main room area, with deluxe bath amenities and facilities.
A safe deposit box is also available.
Relax at the sitting area where a writing desk can be found or enjoy the unobstructed sea views at the balcony.
Room Size: 50m2
Maximum Capacity: 2 adults
Book Now